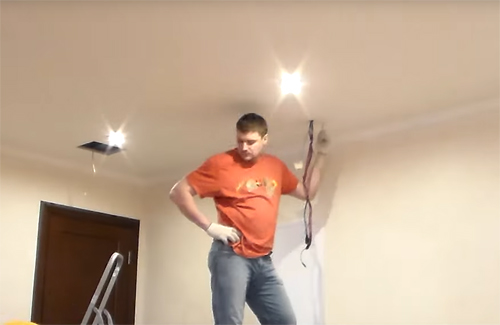 Main roles:
Visits future job sites and creates proposals,

Home theater sound and video calibrations,

Smart home design and programming,

Remote controls programming

Multi-room systems programming,

Wi-Fi controllers programming.
Dan Hershon - company owner.
(929) 238-35-13 info@avn-tech.com New York, New Jersey and Connecticut
Main roles:
TV and soundbar installations,

CCTV installations,

Wirings for any systems,

Remote controls programming,

Patching and painting,

Shades installation.
Our main difference from other companies, is that we are in this business not by accident, and not just to make money. We are a home theater and home automation enthusiasts. We really love the good sound and image, and we know more about it. So no matter, how big your project is - you will always get the best solution and service.
Step 1: Tell us which service you need in a few words. We will ask you the questions to create a picture of your project.
Step 2: We will visit your place, if it's needed to create the equipment and services proposal for you.
Step 3: We'll send you the proposal by email and will be open to chenge it, until it's exactly what you like.
Step 4: If you accept the proposal, we'll deliver the equipment and install it.
*For small jobs, steps 2 and 3 may not be necessary.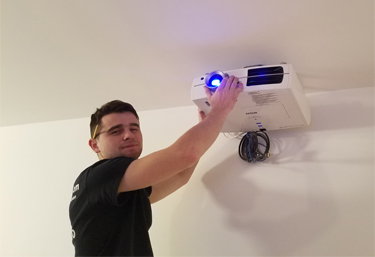 Ben Johnson - leading installer.
Dan was excited about audio and video equipment since his childhood, and started installing home theaters for customers at the age of 19. Before creating an own company he also worked as a High-End audio engineer and brand manager in a large distribution companies. So home entertainment systems is his passion, and you can be sure, that he will use all the experience and skills to create a great system for you.
Has 3 years of experience and the ability to fix almost any issue. Factory trained professional with hundreds of installations done. Careful guy, so nothing in your house will be damaged. Also a supervisor for the rest of our installers.
AVN-Tech